Went to Eastlake today with Toby, Auntie Lyn, & Uncle Ernie to drop somethin' off at Toby's Ex's house. Fuck, wasted hella gas and I though Auntie Lyn was gonna give me gas money since I've only got about 1/4 tank of gas left. Anyways, instead we went and ate at China China in Chula Vista right by 805. Yeah, it was a'ight; fried rice, orange chicken, honey walnut shrimp, fried won ton, & fortune cookies. Damn, check out how wack the fortunes were: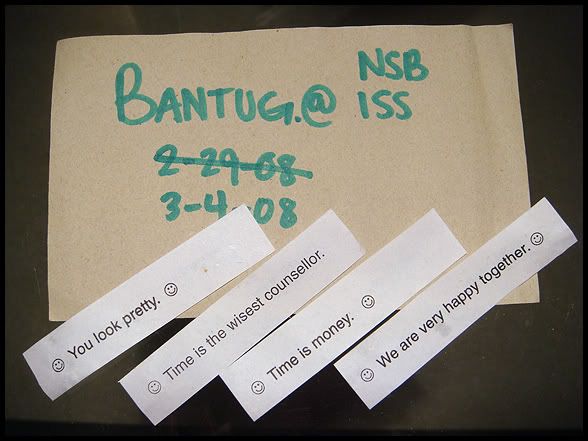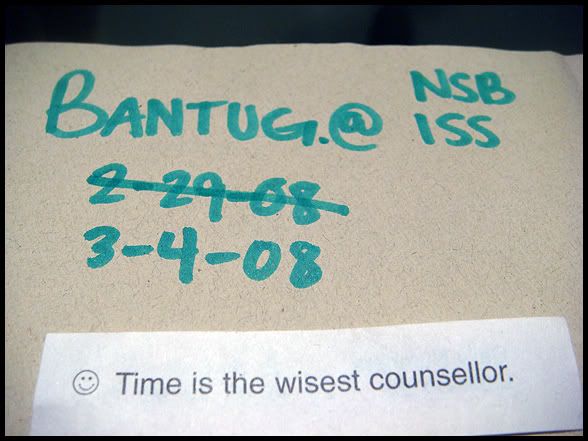 Uncle Ernie's - a more traditional fortune..



Toby's - true, true..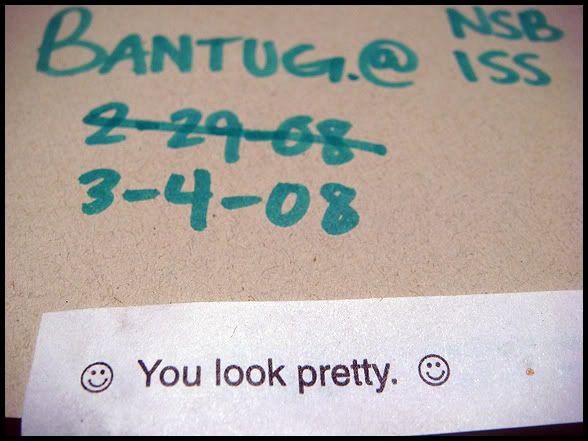 Auntie Lyn's - wow. how lucky was she to get this. this one was odd, but..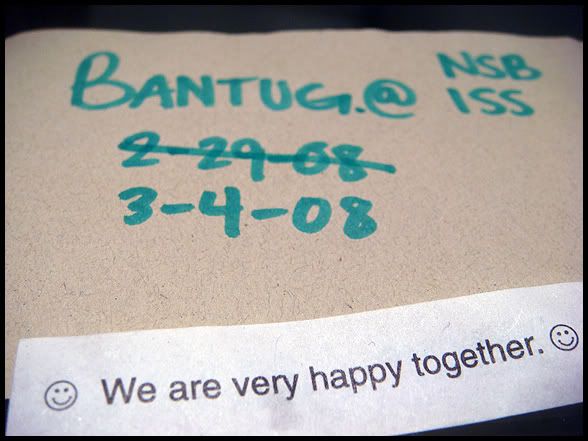 Mine - FTW!? doesn't make sense. what kind of fortune is this? on the other hand, I am happy with Mariel..