September 7 - Sunday

First Chargers game of the season against the Panthers. It was a good game, but even better if the Chargers won. One final play and BOOM, its over. Its okay. Learn your damn mistakes and do better play calling, NORV!!! Damn, I thought you were a fucking offensive genius or something. Anyways, I woke up to something surprising that was short-lived. For once, it was hella foggy outside, but as the day went by, it was the same old hot ass weather we've been experiencing for the last 2-3 weeks. We went to church, visited Lola, and ate at Royal Mandarin. Honey Walnut Prawns > everything else. Lol.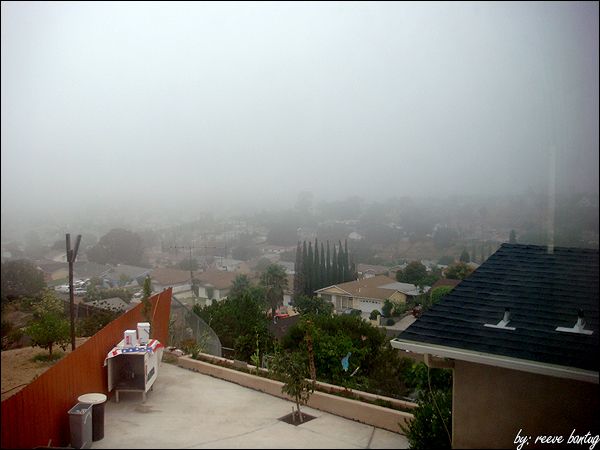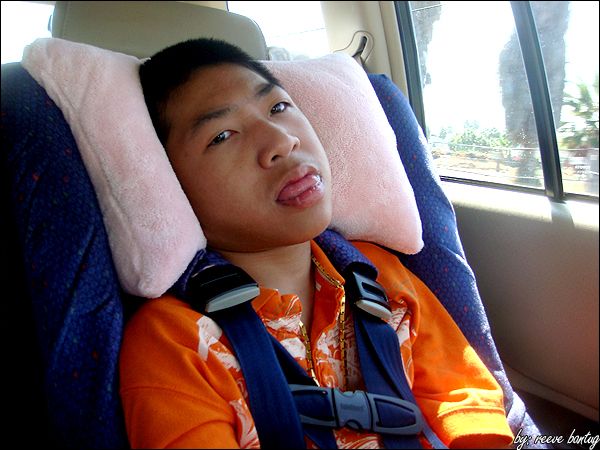 Hahaha, Auntie Lyn called him Mr. T!



He's ballin'



September 8 - Monday

Boy, weeks are going by so fast. This morning Uncle Ernie helped me change my car's motor oil. Then I had to tranfer the old oil to the new bottled oil. So, time consuming. But before I did that, I went to my only class. When I got home, I started to fill those bottles up. Got oil everywhere. Good thing it comes off easily with SODA! Hehe. As you all know, I've been tryna get my hustle on by selling some of my stuff. With a little speculating and calculating, I've predicted that I will be able to buy my Canon Rebel XTi EOS 400D.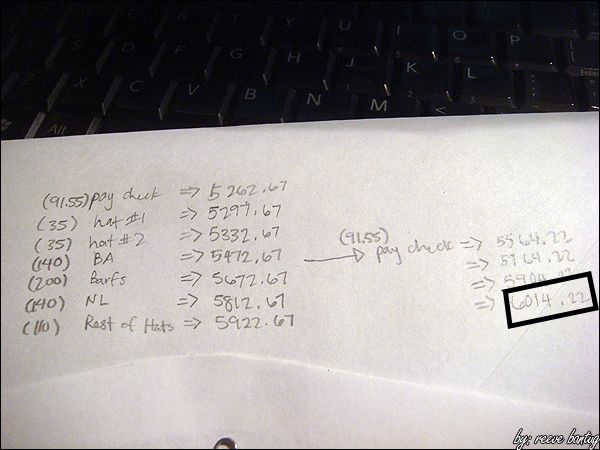 I'll have it by next month!!